Sharing is caring!
We've had a great response to the original Books Similar to Where the Crawdads Sing post! Now that everyone's had a chance to read those books, we dug in to find more great novels for you.
Several of the suggestions came right from our readers in the comment section, while others are books we've read in the last few months that reminded us of Crawdads in some way.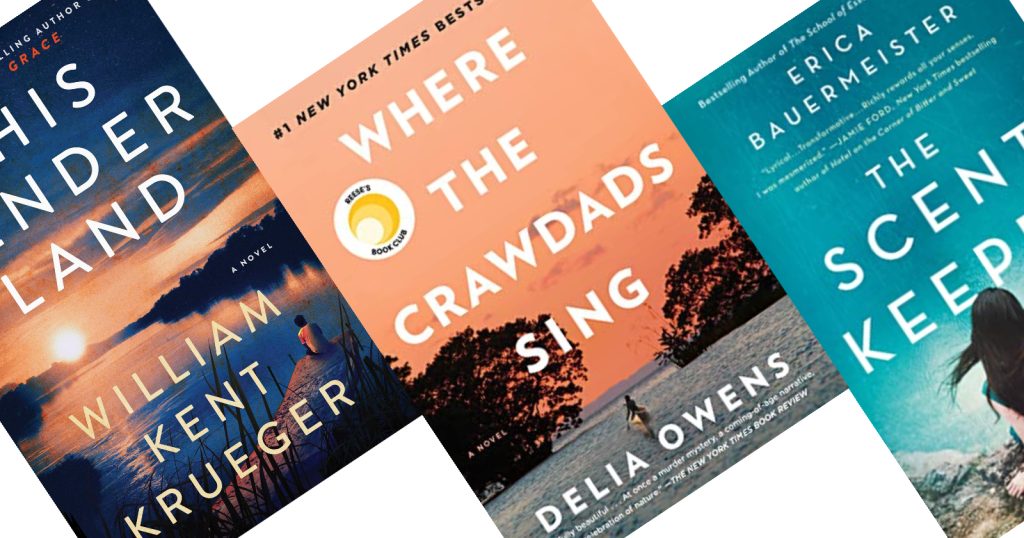 As an Amazon Associate and member of other affiliate programs, we may earn a referral fee from qualifying purchases.
More Books Like Where the Crawdads Sing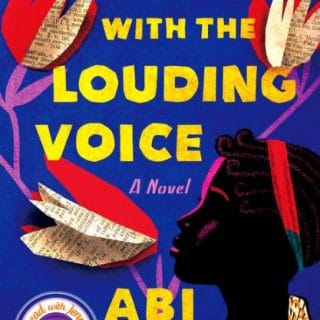 by Abi Dare

On the surface, The Girl with the Louding Voice is very different from Where the Crawdads Sing. Instead of being set in on US marshland, it takes place in Nigeria.
However, you'll find big similarities in the hearts of the main characters. Perhaps even more than Kia, Adunni dreams of an education. The story of her fight to go to school will make you cringe, cry, and cheer. With adversity at every turn, she always pushes forward much like Kia.
We both rated this book 5 stars and hope for a sequel.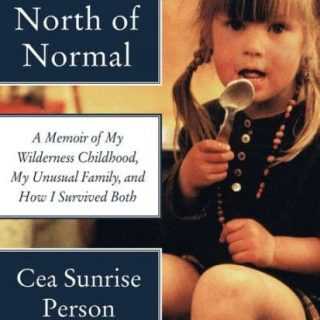 by Cea Sunrise Person
We're excited to read this highly rated memoir after seeing it recommended for Crawdads fans. The author's grandparents fully embraced 1960s counter-culture, including moving from California to the Canadian wilderness.
Cea was raised off the land without running water, electricity or heat, mostly in isolation outside of the hedonistic parties thrown by her grandparents and mom. As Cea gets older, she has to decide if she will embrace the unconventional (and less-than-ideal) world she was born into, or if she can thrive making choices for herself.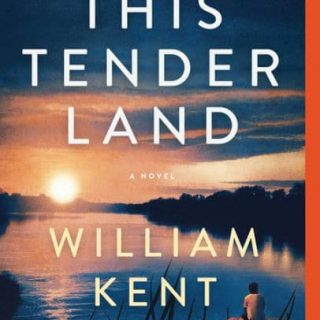 by William Kent Kruger
Set in 1932 during the Great Depression, This Tender Land follows four orphans who have escaped the abusive Lincoln Indian Training School. The kids set off down the river, and have to survive the environment while being pursued by the school.
They have to decide whether to trust each stranger they encounter and discover themselves along the way. Equal parts adventure and heart, this book is often described as a modern classic and compared to Huckleberry Finn.
Melissa's husband just finished reading This Tender Land and said it lives up to all the great reviews. She can't wait to pick it up now that he finished reading it!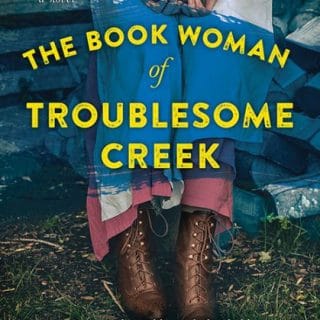 by Kim Richardson
This book is based on the true story of Roosevelt's Kentucky Pack Horse Library Project AND the true story of the blue-skinned people of Kentucky.
Cussy Mary Carter is a traveling librarian, bringing books to Appalachia. Being both blue-skinned and an outsider means she faces prejudice every trip to town. Like Kia, she's most comfortable at home with a book, but has a huge heart. You'll fall in love with her and keep the pages turning through both good and bad. Her experiences navigating the mountains are reminiscent of Kia and her boat navigating the marsh.
Melissa recently read and enjoyed this own!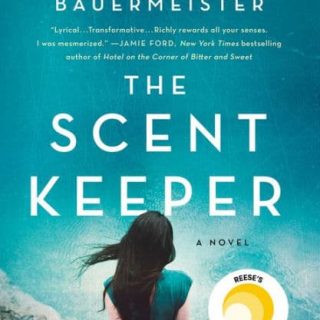 by Erica Bauermeister
Emmeline grows up alone on an isolated island off the coast of British Columbia with her father. He teaches her how to live through her ability to smell - for both practical applications like hunting and for preserving memories.
We haven't read Scent Keeper yet, but this coming of age novel comes up anytime we see people discussing Where the Crawdads Sing. Nature plays a key role throughout the book and we can't wait to dig in and experience why everyone loves it so much.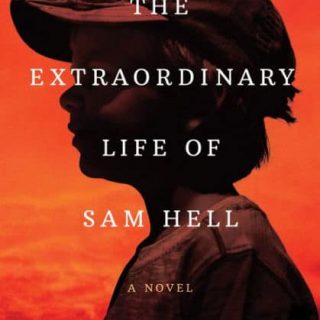 by Robert Dugoni
Sam Hill is a character that will stick with you for years. Sam has a rare condition that makes his eyes red, which makes him the source of ridicule by his classmates. Despite his sweet disposition, they call him the devil boy, which evolves into being called Sam Hell instead of Sam Hill.
Sam's mom constantly tells him that he is destined for great things because his special eyes are from God. While this reassurance helps him get through school, life experiences leave him questioning everything. The book follows his challenging life in elementary school through adulthood and career and you won't want it to end.
We both rated this one five stars!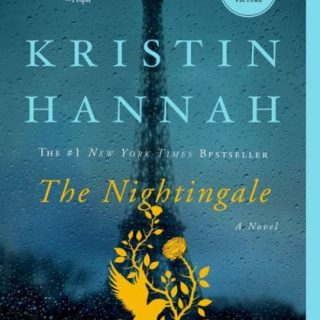 by Kristin Hannah

The Nightingale centers on two value-driven, brave sisters, each dealing with the invasion of Nazis into France in their own ways. Vivanne is an adult with her own children, while Isabelle is eighteen and full of a rebellious spirit.
This unique perspective on the woman of WW2 is far from the location of Crawdads, but shares the same heart of survival.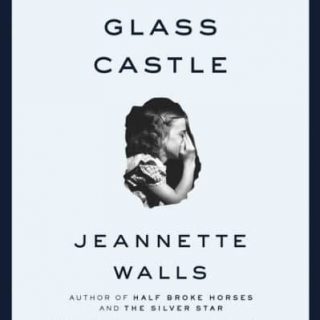 by Jeannette Walls
Like North of Normal, The Glass Castle is a memoir about growing up in difficult family circumstances. Jeannette's mother was not engaged in being a mother while her father had two sides - wonderful teacher of science and life while sober vs dark and destructive when drinking.
The children learned to take care of themselves and each other while still loving their parents despite their flaws. The poverty and neglect they experience will break your heart while the beautiful writing will keep you turning pages.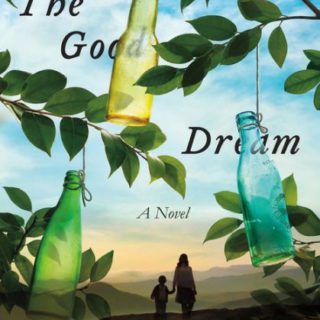 by Donna VanLiere
In 1950 Tennessee, Ivorie Walker is an unmarried woman in her early 30s living alone in a home she inherited. When a young boy begins sneaking onto her land to steal food from her garden, she begins an unlikely path to motherhood.
Every time he flees her garden and heads back into the hills, she has more questions about where he came from and how she can help him. As she begins to uncover the answers, she angers many in town who would rather she let secrets stay secret.
Angela's book club read this book last year and while it didn't make it onto the list of her all-time favorites, many others in the book club considered it a five star read.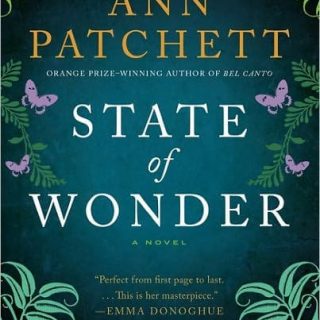 by Ann Patchett
State of Wonder is part adventure, part mystery as Dr. Marina Singh travels to the Amazon in an attempt to uncover what happened to her missing former mentor, Dr. Annick Swenson. On her search, she's forced to reconcile her own past.
The tough environment of the Amazon plays an important role in this book, which will appeal to those to loved all the details of the marsh in Crawdads. Fair warning, State of Wonder has also been described as dark and gloomy.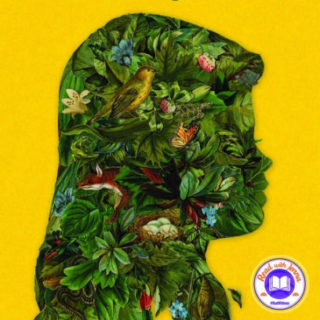 by Margaret Renkl
The highly-rated Late Migrations is a bit different than our other recommendations because it's a series of short essays.
The author offers observations on the natural world and it's creatures while also exploring cycles of joy and grief we all experience throughout life. The descriptions of the essays sound like something Kya would have written.
Do you have any other recommendations we missed? Leave us a comment at the bottom of the post!