Oh Bravo, you're a distraction from our precious reading time and a total guilty pleasure. But we can't quit watching!

Thankfully, our love of reading recently collided with our love of all things Bravo.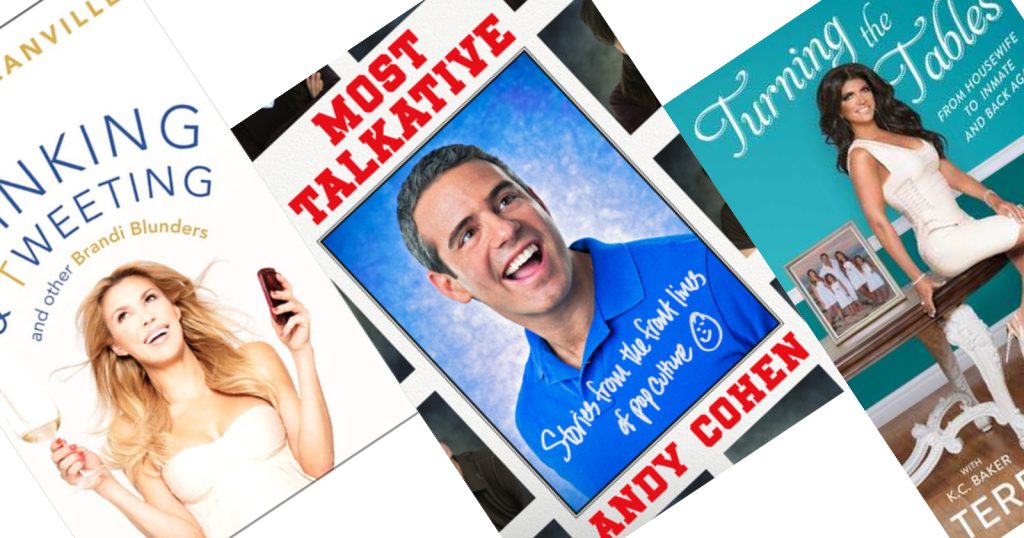 From Real Housewives books to books from Below Deck stars and the Million Dollar Listing agents, we were excited to find that many Bravolebrities have authored books.
And some of them are actually good!
We went on a quest to dig through every book authored by a Bravo star that we could find.
Anything with less than a four-star overall rating as of the time we wrote the post was eliminated and we also skipped the cookbooks for this post.
But should we do a whole separate Bravo cookbook post? Let us know in the comments at the bottom of the post.
As an Amazon Associate and member of other affiliate programs, we may earn a referral fee from qualifying purchases.
Best Books By Bravo Celebrities
Have you read any of book authored by Bravo celebs? Let us know which ones and what you thought in the comments below!